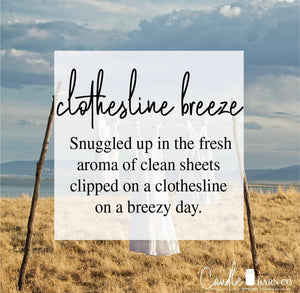 Clothesline Breeze Large Breakaway Soy Melts
Our highly fragranced Soy Wax Melts are a great way to enjoy SimpLeigh Sassy fragrances without the flame!  Unlike candles, they contain no wick and are not burned, just warmed. Our brick is larger than most others having 6 wax cubes (1oz ea.). 
FRAGRANCE:  Snuggled up in the fresh aroma of clean sheets clipped on a clothesline on a breezy day.
Approximate burn time: 12 hours per cube

Made in United States of America